Trends
A downloadable game for Windows
Have you ever wanted to test your knowledge of current internet trends against your friends? Have you ever wanted to be called the Trend Master and curate terms that lead to discussion and merriment for all? Well now you can! As a fan project for the popular Funhaus web series Google Trends, I present to you an at home version of the game. You can take up the mantle of Trend Master and create a series of rounds to test your friends' knowledge about the internet.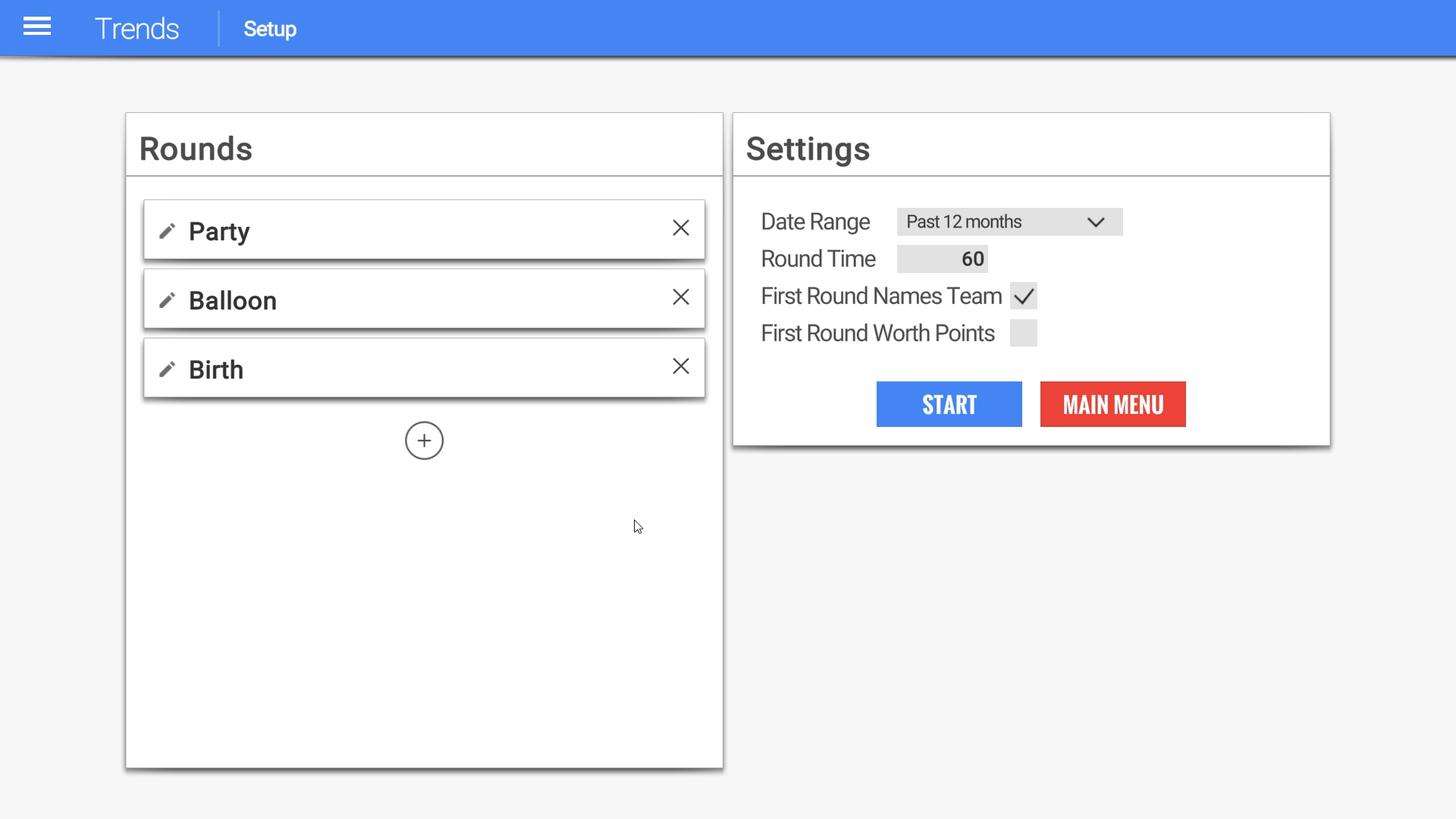 Play with up to four teams. Trend Master has arbitrary control over scores, names, and whether or not you can even remain in the game.
Can each team determine what the ultimate term will be?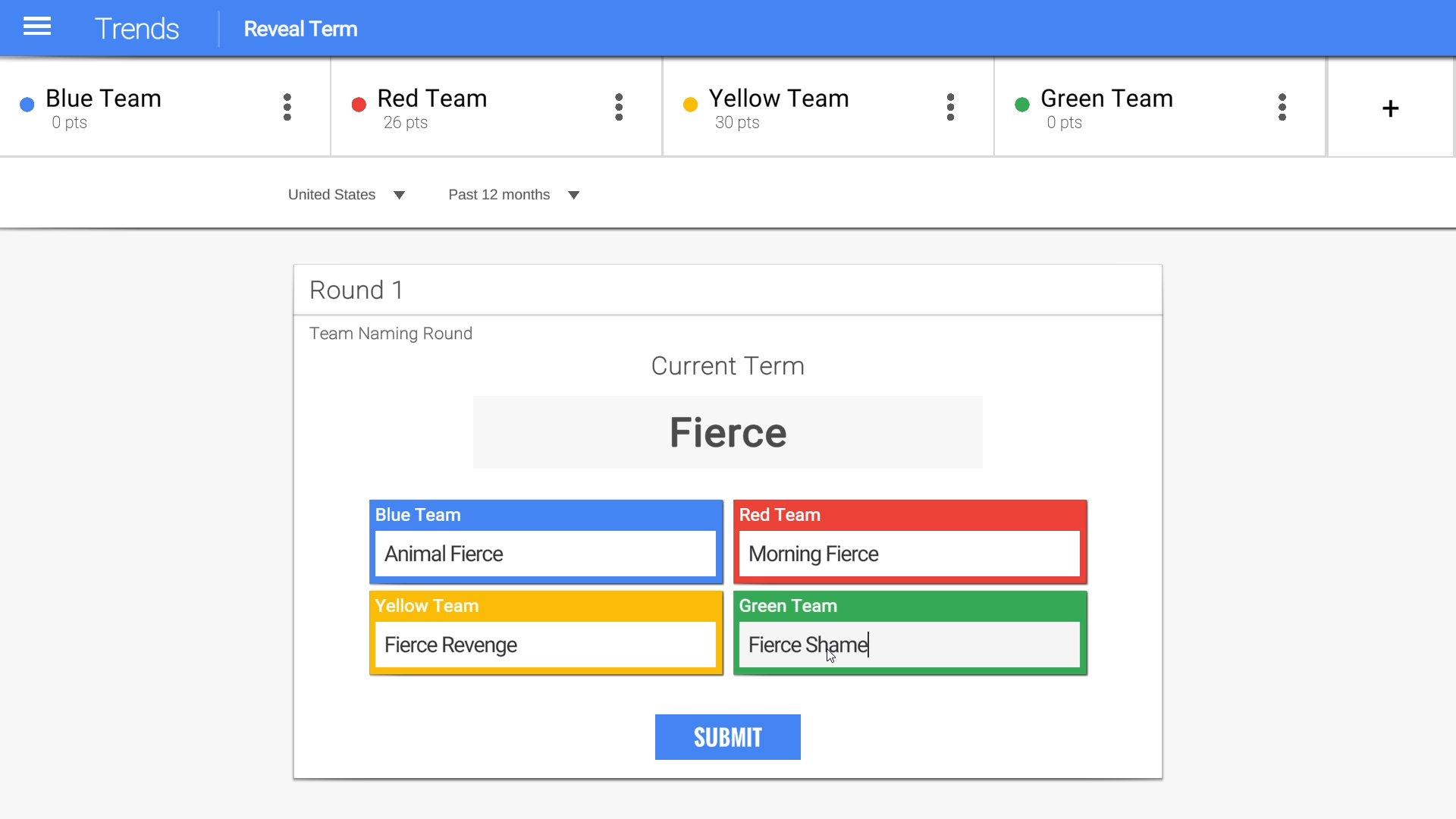 Trend Master can augment the game with special bonus terms and multipliers on rounds!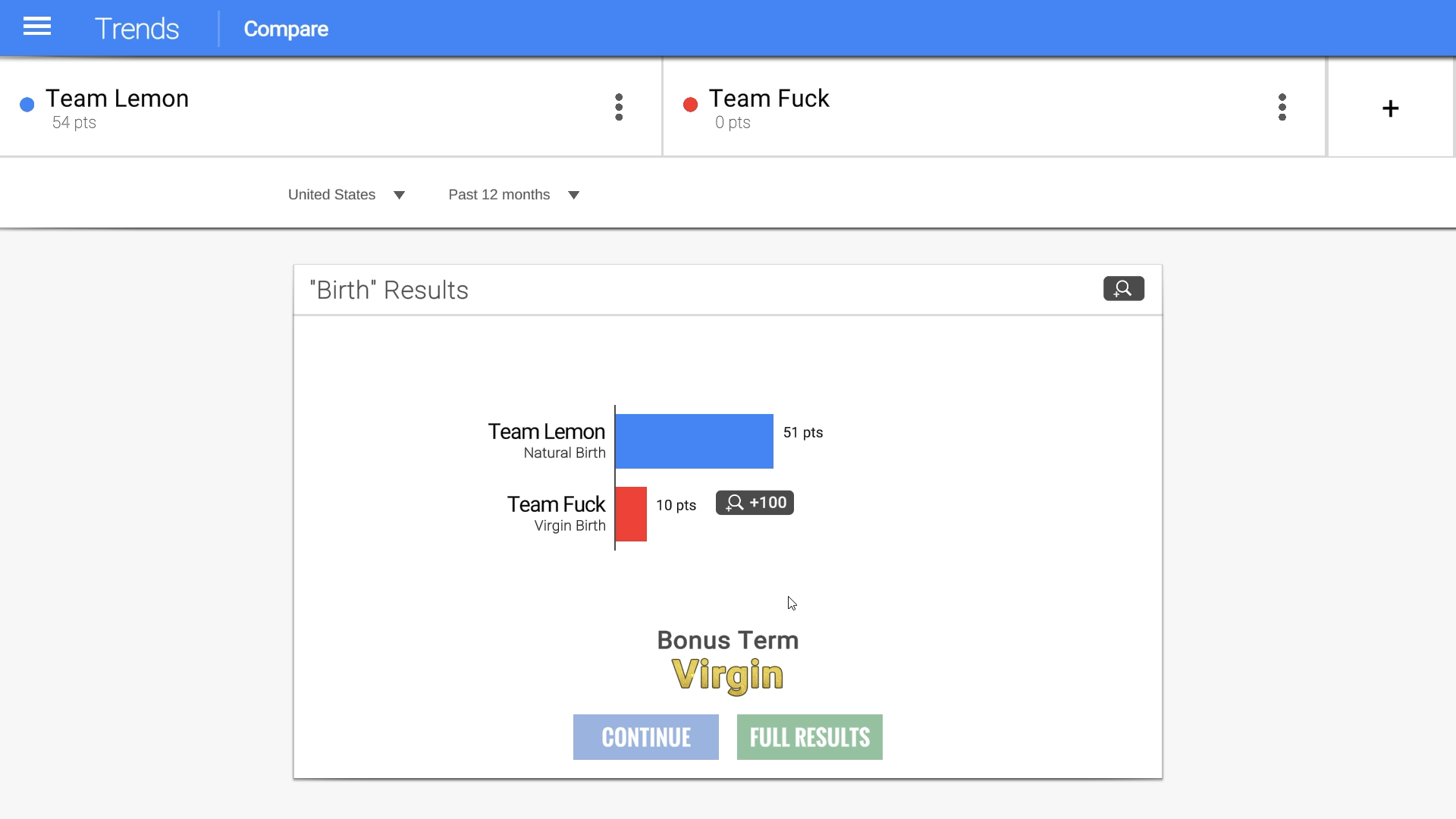 Every game could be the one that you win!